I have an infatuation with letterpress. I'm not sure what it is that I am so in love with, but my dream business card would be letter-pressed and everything that I ever design I suggest letterpress because it is so unique and different, and nothing feels better to the touch then cotton paper. 
Where did it come from?
Letterpress printing began in the 14th century as an alternative to laborious calligraphy. Invented by Johann Gutenberg, this form of relief printing was the first method for mass-producing the printed word.
Why is it so amazing?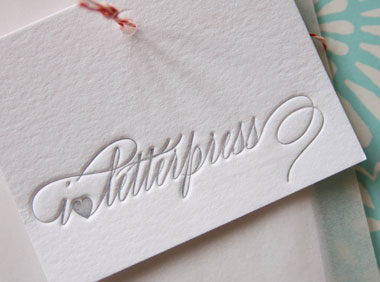 Not only do I adore starfish, but this has starfish and letterpress all in one!!!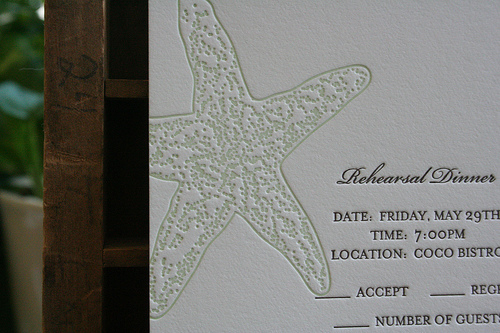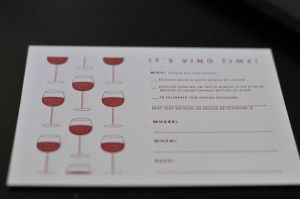 This designed helped to inspire the Soul Mates Photo business card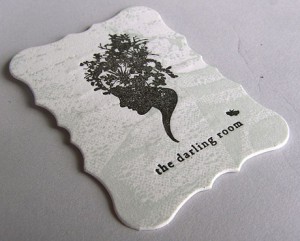 This is how I want my business card designed…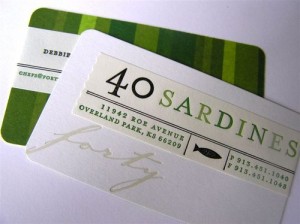 And that, is my love of letterpress. Nothing satisfies me more.